DA 74 turns a spotlight on Alan Stein and Church Street Press, with contributions from Alan Stein and Lisa Moore. Stein contributes 'Now I'm One of the Old Guys: Alan Stein and the Church Street Press', a short memoir of the genesis of Church Street Press in Parry Sound that recalls some of the highlights of the press' publishing endeavours. Lisa Moore contributes 'How to Illustrate a Poem: The Art of Alan Stein', in which she recounts the process of close collaboration between Stein and author Michael Crummey.
This issue also includes a profile of printer, designer and private-press publisher Robert T. Reid by Nigel Beale and a sampler of images from George A. Walker's upcoming book, The Wordless Leonard Cohen Songbook.
Recurring features include Richard Kegler's disussion of Bruce Rotherham's Wedge alphabet, and A Rogues' Gallery, featuring Don McLeod's profile of type designer Rod McDonald. The Dingbats section features stock trade cuts that appeared in the Farmer, Little & Co. (Beekman Street, New York) specimen book of 1879. Kandid Kamera documents the Franklin Print Shop in Philadelphia.
Both the cover, Trestle in Winter, and the keepsake, Fishing Stage, Newfoundland, are after engravings by Alan Stein. The latter is printed on the Vandercook by the artist on paper supplied by the Japanese Paper Place.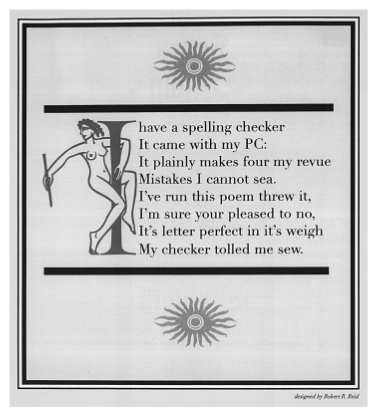 Credit: Paul Armstrong/Thomas Fisher Rare Book Library.
You Might Also Like
Buy in Print
To get this issue in print, order from your favourite indie bookseller, or
buy online from AbeBooks »
---